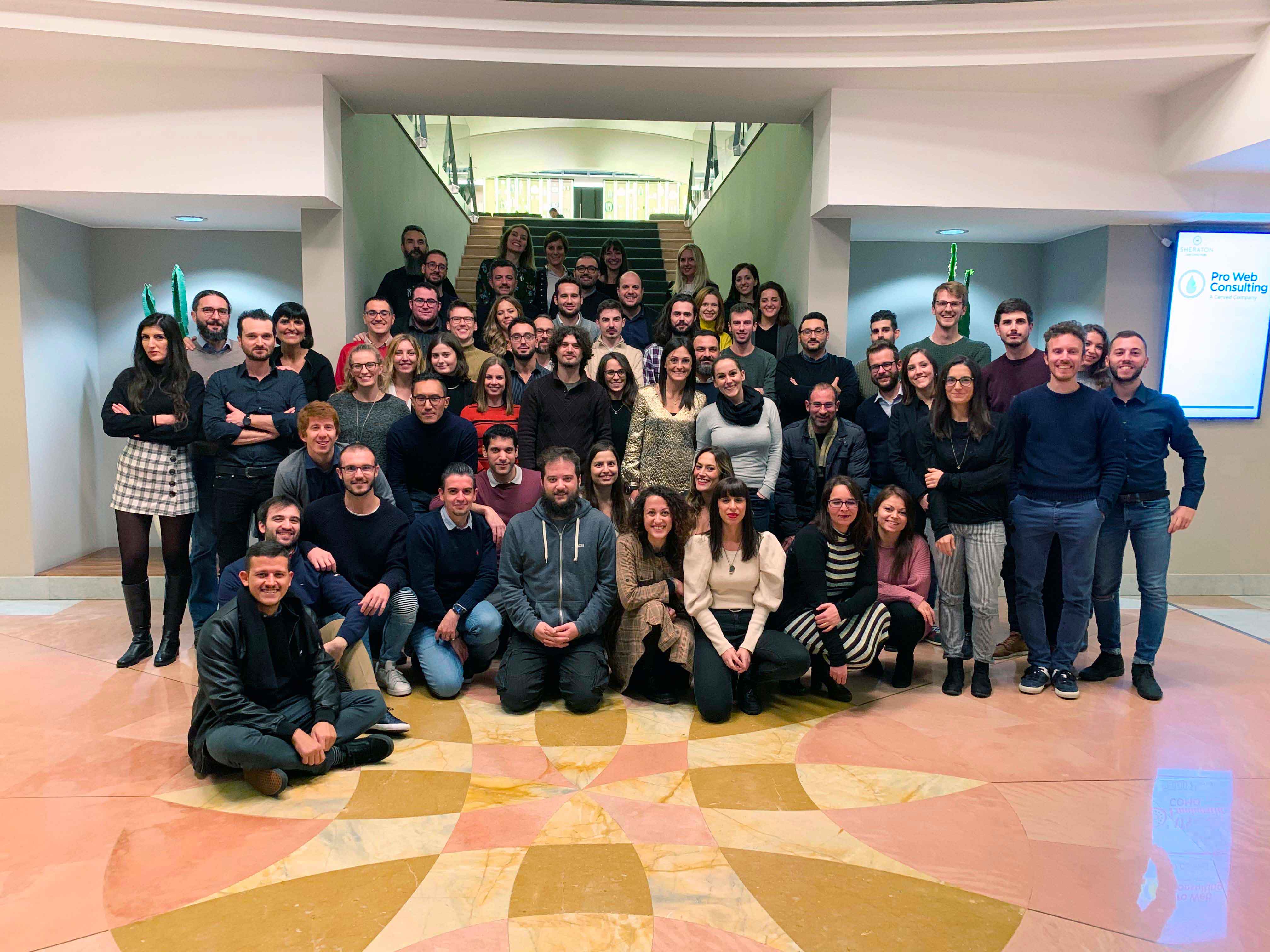 Pro Web Consulting: an international team for your digital strategy
Pro Web Consulting was the 2009 brainchild of our founder's web-oriented passion and knowledge: Stefano Brighenti whoworked for several years in SEO and marketing agencies in Holland and the UK.
Since October 2018 we have been part of the Cerved Group, within the Cerved Marketing Intelligence business division.
We work on all the main world markets, from Europe to the Middle East, from the USA to the Far East. We have an international team of about 90 professionals, SEO Specialists, CRO Specialists, SEA Specialists, Web Analysts, Digital Project Managers and Sales Managers, who are fluent in more than 10 different languages.